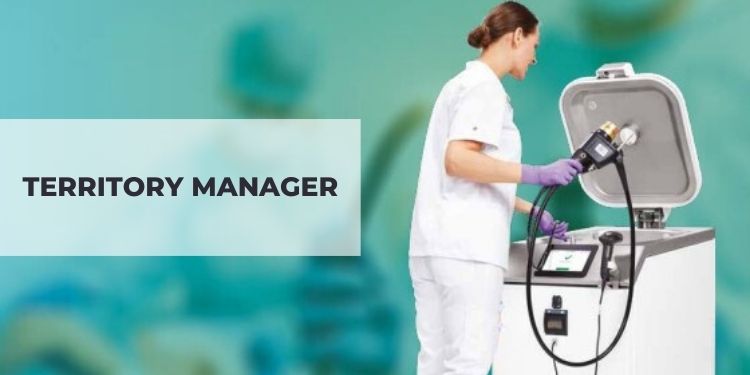 Location: Dyfed-Powys, West Mercia, South Wales, Gwent, Gloucestershire, Avon & Somerset, Wiltshire, Devon, Cornwall
Product: Washer disinfection equipment for endoscopy instruments/scopes as well as Endoscope drying/storage units & related chemicals/consumables
Who you'll be working for:
An opportunity to work for an innovative company who invest heavily in research and development.
They are well established in the market place and can offer an attractive package to successful candidates.
They manufacture their own products and have a reputation for training and developing candidates in order to maintain the market leading standards they have established over the previous decades.
The company are involved in one of the few buoyant, growing markets and are going through a period of sustained growth.
What you'll enjoy:
Lots of training and development opportunities
Opportunity to work for an established company with a great reputation
Prior experience is less important than your attitude and desire
What you'll be doing:
Dealing with Endoscopy, ENT & Sterile Services personnel you will be responsible for completely managing your own territory.
You will be involved in a variety of complete turn-key projects which will require a lot of contract/tender negotiation with key customers.
You will also be involved in demonstrating the equipment, getting involved in product installation, providing site sketches/reports and estimates.
You will also be responsible for acting as a company representative at various exhibitions and conferences.
Here's what you need:
You must have prior sales experience however, your personality, desire and drive are more important than what you have sold.
You should have a degree background and show the ability to pick up technical/complex product information.
Passionate about contributing to an infection-free environment.
You have innovation running through your veins.
You are eager to exceed expectations in a dynamic organisation
You are a team player who is interested in working in a fast-growing family business atmosphere.
Bonus points if you have:
Any experience of the medical sales sector, selling to hospitals or of selling capital equipment would be an advantage.
Basic Salary: £36,000 - £38,000 depending on experience
Bonus: commission on everything sold
Company Car: Octavia level
Benefits:
Pension: 5% cand 5% co
Healthcare
Death in Service
25 Days Holiday
Laptop
Mobile