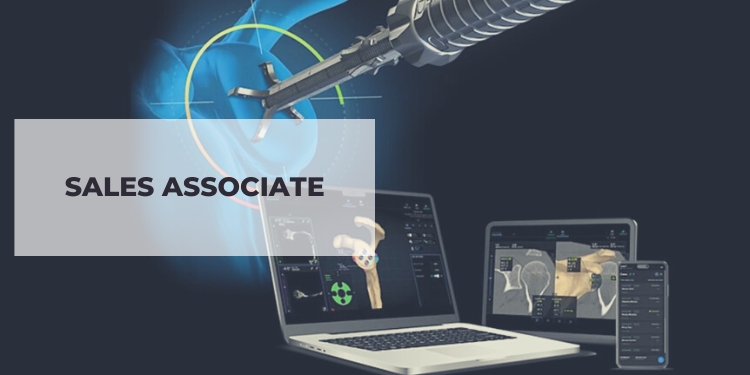 Location: Anglia and Essex

Product: Orthopaedic portfolio
Who you'll be working for:
This is your chance to join a global medical device organisation who specialise in arthroscopic ligament surgery. They have experienced consistent high annual growth and will continue to do so.
Passionate people are essential to their ongoing success. Their innovative spirit has pioneered the field of arthroscopy and sports medicine and led to the development of more than 10,000 products and surgical procedures to help surgeons treat their patients better.
Focused on patient safety and clinical outcomes, they are also leading the way in field of orthobiologics, as well as arthroplasty and surgical breakthroughs for the treatment of arthritis.
They are a global leader in new product development and medical education in orthopaedics, who has pioneered the field of arthroscopy and developed more than 11,000 innovative products and surgical procedures to advance minimally invasive orthopaedics worldwide.
The company continues to experience unprecedented growth and demand for their products throughout the world; however, they remain a privately held company with a family business culture committed to delivering uncompromising quality to healthcare professionals and patients.
What you'll enjoy:
This is a great opportunity to begin your career in the orthopaedic medical device industry and full training will be given.
Autonomy and support/ strategy is provided – self-motivation as well as desire to succeed is expected in return.
If you are not fully in possession of all skills when you join the company, you will have the opportunity to obtain them through sponsored training.
They proudly maintain a family business culture. They provide employees with first-class facilities to work in, higher-than-industry standard compensation and exceptional benefits. Most of all, they provide a secure future and reciprocal environment that recognizes and rewards hard work and dedication and gives employees a sense of pride and ownership.
What you'll be doing:
The position involves working with the sales team, covering and supporting cases across the region.
You will be providing support across all of the orthopaedic disciplines; OrthoBiologics, Extremity and Arthroscopy.
You will be spending lots of time in theatre, providing clinical support and building relationships with Orthopaedic Surgeons.
Here's what you need:
You will be a Graduate from a scientific-related discipline e.g. Sports Science or Physiotherapy.
You should have a strong interest in orthopaedic sales and the desire to succeed in the medical sales industry.
Most importantly, you will be a switched on and self-sufficient hard worker and have thoroughly researched the role.
Bonus points if you have:
Any prior knowledge of physiology and anatomy would be ideal, as would having some clinical, sales or commercial experience since university.
Basic Salary: £28,000 'basic' with guaranteed bonus of £6,000 per year (£500 paid monthly) = £34,000
Car policy: Company car
Benefits: iPhone, iPad Air 2, lap top, life insurance 4 x basic salary, 75% of critical illness cover, Pension (10% company contribution), BUPA (family and employee), 25 days annual leave