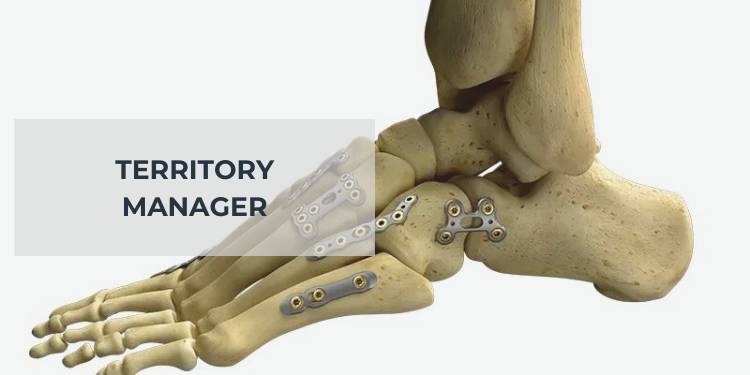 Location: Flexible – territory will be built around you
Product: Foot & Ankle orthopaedics - Total ankle replacement, plating systems, external fixation, fibular nail system, compression staples, nails and screws
Who you'll be working for:
You will be working for a dedicated foot and ankle company that focuses on delivering a powerful portfolio of products created by surgeons, for surgeons. Their innovation is driven by surgeon feedback, ensuring that they truly understand the unique needs foot and ankle surgeons have while treating patients. As a company, they are reimagining foot and ankle and breaking the mold of a traditional, medical device company.
You will be joining an entrepreneurial company with a family atmosphere. They have a team of extroverted, considerate team players who value their social time together as much as professional.
What you'll enjoy:
There is lots of opportunity for career development including international opportunities. The National Sales Manager and European Sales Manager have both been promoted within.
This is a fast growing, forward thinking and entrepreneurial business with a family atmosphere.
The most implanted total ankle replacement globally is part of their innovative and comprehensive foot and ankle portfolio.
A competitive package is offered and the company believe in rewarding employees for success.
What you'll be doing:
Your core focus will be growing the business on your territory within the foot & ankle market.
You will be responsible for developing, managing, and maintaining new and existing customer relationships across your territory.
Other responsibilities include creating and implementing sales strategies, providing training and support on products and services, and achieving revenue targets.
You will be selling to Orthopaedic foot and ankle surgeons.
Here's what you need:
You will be experienced in the orthopaedic market and have relationships built within the foot and ankle arena so you can get up-and-running quickly.
It's a very fast-growing business and some can find this daunting so you should be able to adapt and grow with the company.
You must be proactive, forward thinking with a positive mindset.
Basic Salary: Up to £60,000 dependent on experience
Bonus: 15 – 20% of salary with additional % for hitting KPIs, audits and international team targets. Uncapped payment on over achievement against budget.
Car policy: Car allowance £10,000 per year
Benefits: Pension, phone, laptop (in process of adding private health and dental insurance to package)