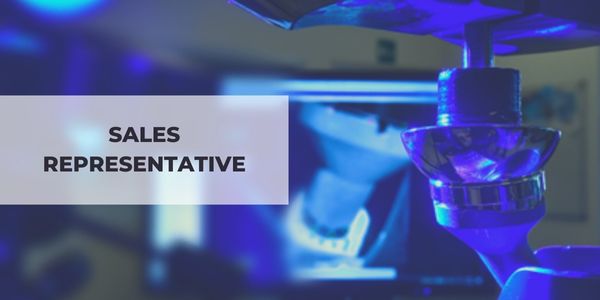 Location: Liverpool, Wirral, Wigan, Blackburn, Preston , Burnley, Leigh, Ormskirk, Cumbria
Product: Orthopaedic Hand, Wrist, Shoulder, foot and ankle implants
Who you'll be working for:
You will be working for a global innovation leader in implants for osteosynthesis in the field of upper and lower extremities. You will be working for a dynamic Swiss employer with international operations whose products improve the quality of life of their patients. The high-quality material of its implants, the modern production facilities as well as the knowledge of its employees are important characteristics for the success. The positive feedback from its customers and the improved healing chances of the patients has a meaningful effect and motivate them every day to continue their excellence and inspire their customers. You will be joining a high achieving team where there is still potential for growth. They also like to promote from within so there are opportunities for growth and development.
What you'll enjoy:
High achieving team (role as a result of splitting London territory into 3).
This is a niche market therapy area. The company has a reputation for quality and integrity, you will not just be selling a product but become part of the surgical team.
Loads of potential to earn bonus
What you'll be doing:
The main aim of the role is to be responsible for the market penetration/new business development activities within the extremities portfolio and to position the company's business favourably for growth and market share versus the evolution in the health care industry and competitive trends.
Selling at the side of surgeon during procedures (and working in tandem with the regional clinical specialist) you will also be responsible for creating and developing territory "new" account plans in line with national strategy as well as the development of key opinion leaders and future opinion leaders in the region.
Here's what you need:
You will have a proven track record of consistently achieving sales targets with a focus on return on investment and a working knowledge of Orthopaedic sales at the side of the surgeon.
You will have a high level of personal impact and credibility gained from experience in the field and demonstrable experience of strong customer development and management.
You will have a detailed knowledge and understanding of the NHS environment and private sector.
Basic Salary: £45,000 - £55,000
Bonus: £15K on target (open ended), realistically £25k
Car policy: Allowance c600 p/mth
Benefits: Pension, healthcare, 25 days holiday, company credit card