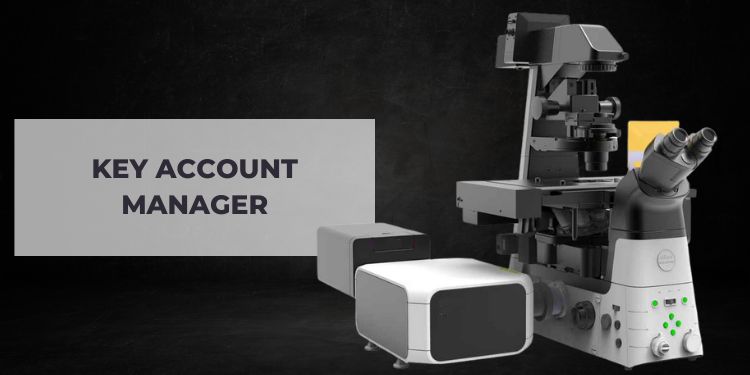 Location Northern England - The major academic accounts are Newcastle, Durham, Leeds, York and Sheffield.
Product: Microscope Systems - Digital Pathology, Software and screens
Who you'll be working for:
You will be working for a world-renowned brand, firmly established as a market leader in optical instrumentation and the only microscope company to manufacture its own glass, ensuring the very finest quality assurance throughout production.
With over 100 years expertise in the field, they have always been at the forefront of optical and technological innovation, promoting creativity and trustworthiness as part of the company's global mission statement.
What you'll enjoy:
A global brand but without the excessive red tape that often comes with a large corporation.
Employees have pride in the products.
A worldwide reputation.
Culture-wise the company feels like a family, which is a real positive, and people do stay for a long time, partly because of your colleagues and partly because of your ability to progress – two very powerful things.
It's a very open environment in which everyone gets the chance to make an impact, shine and grow.
With several divisions there are endless possibilities for career development opportunities.
What you'll be doing:
You will be tasked with managing key accounts within the territory, whilst increasing sales across the territory through active prospecting.
You will be responsible for achieving monthly, quarterly and annual sales targets in value and/or in specified units as well as developing new business and interact with the other members of the Instruments division to foster growth for the benefit of the company.
You will be selling in Laboratories to Laboratory Technicians/Managers, Consultant Pathologists and Professors.
Here's what you need:
You will have previous sales capital equipment experience within the Laboratory, Medical Equipment or technical Ophthalmic equipment market.
You should also be educated to degree (Bioscience or STEM related) level and have a drive and determinate to succeed.
You will be required to work with a degree of autonomy but also be part of a larger team.
You will have strong communication skills, be a pro-active person and someone who can demonstrate a dynamic, pro-active approach to achieving targets and meeting deadlines.
Bonus points if you have:
An interest or understanding of microscopy and a masters in/something similar to Biosciences.
Basic Salary: £30,000 - £35,000
Bonus On-target commission after probation period: £10,000 - £20,000 per annum
Car policy: Car allowance of £7,700 per annum (641.60 p/mth)
Benefits:
Subsistence allowance of £1,260 per annum
Employee assistance programme
Discount on company products
Pension scheme (5-10% employer matched)
Income protection insurance
Life assurance
Private health care
Dental scheme
Holiday: 27 days per year, rising to 32 with length of service