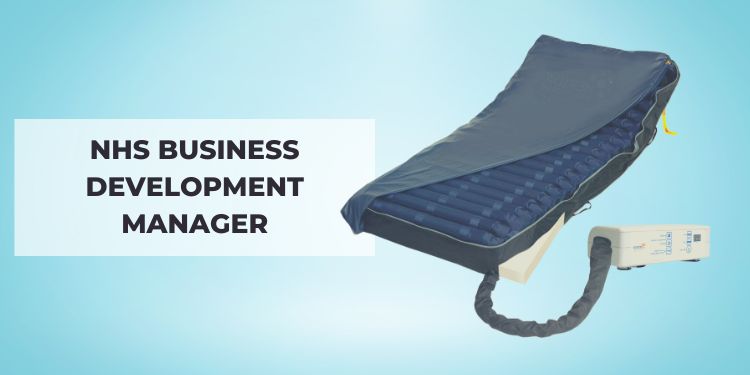 Location North West & North Wales
Product: Full range of pressure area care products including static and dynamic mattresses, servicing and rental
Who you'll be working for:
This organisation is a is a British manufacturing company, providing mattresses, cushions and various accessories to help treat and prevent pressure injuries. They work closely with clinicians and industry professionals in order to develop and provide products that will enhance both the quality and comfort of patient life.
What you'll enjoy:
You will be working for a British manufacturer with no supply chain issues.
The business is in a period of growth which means you will be joining at a key stage in their next development and be a part of some existing changes ahead.
They are known for providing high levels of service to their customers.
What you'll be doing:
Your job will be to grow the company's NHS sales in the North West. The company are on the NHS framework, so you will be developing the business in line with that. You will call on NHS acute and community accounts as well as Medequip.
Here's what you need:
As an experienced medical rep you will already have pressure area care or related medical sales experience and have a pre-existing network of contacts.
As this is very much a business development role, you will enjoy hunting out new business and have a pro-active approach to your job.
This is not a role for someone who prefers to focus on account management. You will be a self-starter with the maturity to work autonomously.
Basic salary: £35,000 - £45,000
Bonus £12,000
Car policy: Diesel but moving to hybrids
Benefits: 25 days holidays