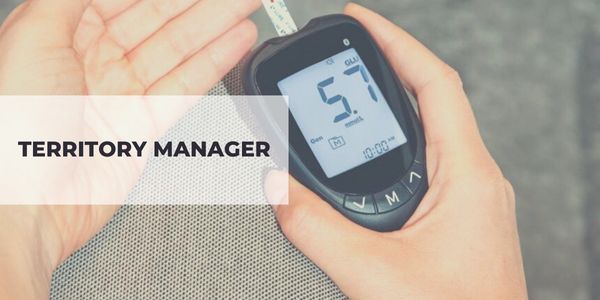 Location: South West England and Wales
Product: Blood glucose and keto testing products and needles
Who you'll be working for:
You will be joining an organization that is part of a leading global healthcare company with over 28000 employees worldwide. They are dedicated to helping people with diabetes manage their disease by providing blood glucose monitoring systems and other diabetes products. Their diabetes products are easy to use and provide reliable results at an affordable cost. Designed with the user in mind their products address the needs of both the patient and the healthcare professional.
Now at an exciting phase of growth, they are looking for an experienced diabetes rep who understands the NHS structure to drive their business in the South West and Wales.
What you'll enjoy:
You will be working for the number 1 blood glucose meter company in UK.
They are a growing company with other business units outside diabetes.
Fab working culture. You'll be part of a team small but close-knit team and will have a supportive manager who will also empower you to work autonomously.
An agile organisation which can adapt to its customers' requirements, and which provides exceptional customer service.
Products are on all Wales formulary.
What you'll be doing:
You will be responsible for developing and maintaining the company's diabetes business predominantly within secondary care. You will be responsible for pulling the sales through from products which are on formulary. While there is someone else within the business who is ultimately responsible for formulary inclusions, you may also be involved with this.
You will generate sales to achieve forecasted targets and a major part of this role will be achieved through ensuring that the benefits of the products and services are well understood by providing education and training on products.
Your main customers will be: Diabetes Nurse Specialists, Dieticians, InPatient Diabetes Nurses, Meds Management.
Here's what you need:
You will already have some experience of selling within the diabetes market and understand the purchasing landscape of the NHS.
You will be a good team worker who is happy to muck in to get the job done.
Your excellent relationship building skills, strong sense of customer service and strong work ethic will help make you successful in the role.
You will be proactive, with excellent key account management skills and the ability to prioritise accounts and customers.
Great relationship builder, strong team player, sales driven.
Basic Salary: to c£50k depending on experience.
Bonus: 15%
Car policy: car, no allowance