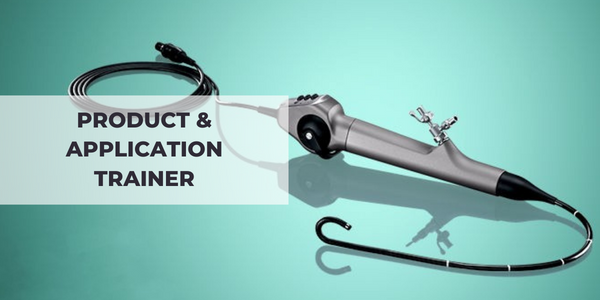 Location: North – Manchester-Leeds (M62 corridor is ideal)
Product: Whole portfolio - rigid and flexible endoscopes mainly and instruments for various disciplines including gynae, urology, neuro, gastroenterology, spine surgery, arthroscopy and sports medicine, paediatrics, laparoscopy, thorax, anaethesiology and emergency medicine, proctology, oral and maxillofacial surgery and plastic surgery.
Who you'll be working for:
You will be joining a family-owned, global company committed to benefiting humanity by advancing medical technology through innovation and education. They are a global manufacturer and distributor of endoscopes, medical instruments, and devices.
What you'll enjoy:
This is the perfect role if you have a clinical background and are wanting to get into the medical sales side of the industry as it gives you commercial exposure without the pressure of having your own territory.
Previous trainers have progressed into sales roles.
The organisation are the leading endoscope manufacturer.
They also offer extensive opportunities for further education and training to support your personal and professional growth.
Their endoscopes, instruments, devices, and camera systems have stood for tradition, advanced technology, and quality for more than 75 years.
You will be part of an Innovative and globally successful family-run business.
What you'll be doing:
The main function of this position is sales follow on training. You will be going into hospitals doing training sessions with small groups of medical staff around care/upkeep of endoscopic equipment and cameras.
You will have bonus scheme/targets because you'll be working with the customer group and will need to pass any leads and opportunities back to the sales team.
You will provide training on endoscopic products, with a significant focus on flexible scopes, in hospitals, theatres departments and other healthcare departments.
Here's what you need:
Clinical background - scrub nurse/ ODP/ clinical trainer ideal.
The ability to quickly build relationships, friendly, approachable, there to help.
You will need to be resilient and be able to overcome objections.
Bonus points if you have:
Knowledgeable, can talk to very experienced medical practitioners and be able to overcome objections.
Salary: £28,000
Bonus: £7,500 (achievable)
Car policy: Company car
Benefits: Generous pension, private medical and medical cash plan, phone, lap top, life Assurance, Perkbox, 34 days holiday (inclusive of public holidays)