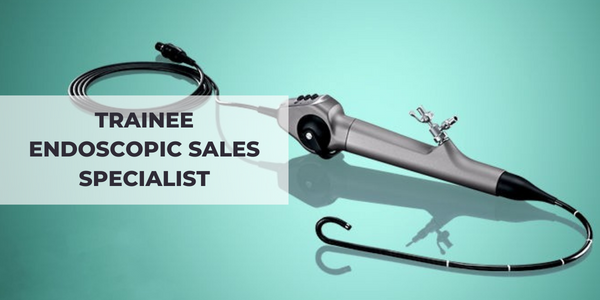 Location: Manchester/ North West (not North Wales)
Product: Endoscopy - rigid and flexible endoscopes and instruments for various disciplines including gynae, urology, neuro, gastroenterology, spine surgery, arthroscopy and sports medicine, paediatrics, laparoscopy, thorax, anaethesiology and emergency medicine, proctology, oral and maxillofacial surgery and plastic surgery.
Who you'll be working for:
You will be joining a family-owned, global company committed to benefiting humanity by advancing medical technology through innovation and education. They are a global manufacturer and distributor of endoscopes, medical instruments, and devices.
What you'll enjoy:
They offer an attractive remuneration package and benefits as well as comprehensive training.
Opportunity for quick progression throughout the company to increase your earnings.
You will be part of a close knit and energetic team environment. The team is well-established and you will receive support from a solid, long standing group of employees.
The organisation is the leading endoscope manufacturer.
They also offer extensive opportunities for further education and training to support your personal and professional growth.
Their endoscopes, instruments, devices, and camera systems have stood for tradition, advanced technology, and quality for more than 75 years.
You will be part of an innovative and globally successful family-run business.
They allow you the opportunity to actually make an impact.
What you'll be doing:
This role will develop your sales skills and experience within medical devices through a variety of tasks and responsibilities. These will become more complex and develop as you move through your bespoke training programme with the aim of transitioning to the next stage of the sales training plan.
Your transition to the Associate position comes upon successful completion of the training programme which typically takes around 12 months. You will then work in this Associate role, which brings with it significant additional responsibility and financial reward.
It is the perfect role to prepare you for the step up to an Endoscopic Sales Specialist, which carries ultimate responsibility for a territory/business and a lucrative base salary and uncapped commission scheme.
Here's what you need:
You need to be an enthusiastic and confident graduate ideally with a science-related degree and work experience in a customer facing environment.
You must have the willingness to learn, travel and work in a team environment and immerse yourself in the medical device industry.
You will have experience of trying new things, working outside your comfort zone and taking on new and interesting challenges.
Excellent communication skills, intelligence, work ethic, ambition and a winning mindset along with loyalty.
Bonus points if you have:
Ideally have some sort of commercial or sales experience along with experience of success in a team environment.
Basic salary: £26,500 in yr 1 plus £5,000 bonus (objective based tied to completion of learning modules), £29,500 2nd year with 10-15k bonus, 3rd year OTE of £60k+ (around £35k basic, £33k commission)
Car policy: Company car
Benefits: Generous pension, private medical and medical cash plan, phone, lap top, life Assurance, Perkbox, 34 days holiday (inclusive of public holidays)