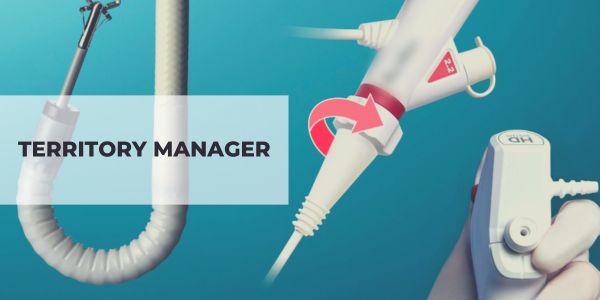 Location: South West & South Wales (Cornwall to Oxford ideally based centrally)
Product: Bronchoscopes
Who you'll be working for:
Established in 1937, this organisation has been bringing efficient healthcare solutions to life within: Anaesthesia, Urology, Patient Monitoring & Diagnostics and Emergency Care. They are dedicated to improving patient safety and are determined to advance single-use devices, and as part of this they brought the first single-use flexible video scope to the market. Since then they have gone on to become the market leader in single use endoscopy, serving specialties such as GI, urology, ENT and pulmonology.
What you'll enjoy:
You will be working for a market leader in single use endoscopy.
You will be part of a close-knit team who are part of the top performing region in EMEA.
The opportunity to sell brand new, innovative products in an established market.
Excellent package, with a competitive basic and realistic bonus scheme which pays overage at year end.
An organisation which invests in its' employees' growth and development.
Although the company expects results, they understand the importance of work-life balance.
They are leading the way in sustainability within the medtech sector.
What you'll be doing:
You'll be selling two bronchoscopes. One is already very established as a market leader (c60% market share), so you'll need to use your account management skills to protect and grow this business. This product is used in airway management and difficult intubations, so you'll be selling this one to anaesthetists.
The other product is new to the market, so for this one, you'll be focusing on new business development, opening doors and hunting out new business. You'll be selling into a range of hospital departments including theatres, ITU, endoscopy.
Here's what you need:
Ideally, you'll already have worked as a medical sales rep and understand the workings of the NHS.
Attitude is more important than the products you've been selling.
You will have a great work ethic, enjoy the challenge of bringing in new business but also be comfortable with account management.
You will be sales driven and competitive, but happy to roll your sleeves up and help your team members when needed.
You will have a growth mindset and enjoy being coached and learning new skills.
Basic Salary: c£43,000 - £54,000 depending on experience and contacts.
Bonus: £24k OT with yearend overage at 5%.
Car policy: car (hybrid BMW 3 series level) with potential to provide a car allowance if someone is currently receiving one and tied into finance agreement.